HTML Scrolling Menu Css3Menu.com
Magnum Opus Hermetic Sourceworks Series
This series of limited edition hand-bound books by Adam McLean were initially produced between 1979 and 1986. They were never sold through book dealers, but only by direct mail order. Consequently, these books became collectors items, often fetching high prices on the second-hand market. Only a few copies remain of some of the older titles in this series and a number are now entirely sold out. Since 1997 thirty new titles have been issued with more in preparation.





No. 46. A Philosophical Discourse
Translated by Paul Ferguson

This is a remarkable book from the late 18th century, being published in Paris in 1781. Its author, Sabine Stuart de Chevalier, is one of the very few women alchemists who have left behind a written text, and almost the only being published in a printed volume. The book is in two parts. The first is by Sabine herself, while the second volume is under her husband's name. As she died during the writing of the book it is likely that Claude completed the work using Sabine's notes. The two parts of the book so easily meld together that they must have the same author behind them. The text deals both with a philosophical investigation of the nature of substance and a practical exploration of the uses of alchemy in improving mining operations, in agriculture and other such applications.
Limited edition of 200 signed and numbered hardbound copies. A5. 186 pages. 2 b/w illustrations.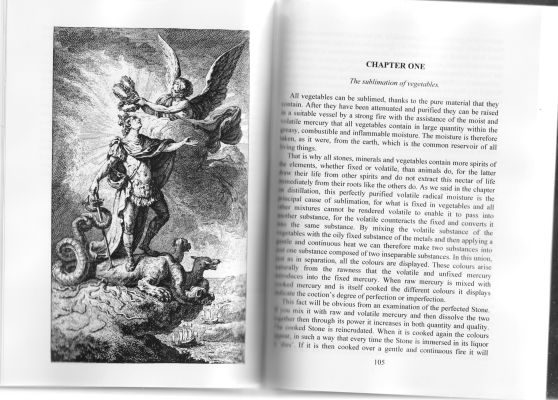 USA and Worldwide
Pay in US Dollars through
your Credit Card or Paypal system
Europe
Pay in Euros through
your Credit Card or Paypal system
UK
Pay in UK Pounds through
your Credit Card or Paypal system
$125
Price includes postage and packing.
€95
Price includes postage and packing.
£70
Price includes postage and packing.