HTML Scrolling Menu Css3Menu.com
Magnum Opus Hermetic Sourceworks Series
This series of limited edition hand-bound books by Adam McLean were initially produced between 1979 and 1986. They were never sold through book dealers, but only by direct mail order. Consequently, these books became collectors items, often fetching high prices on the second-hand market. Only a few copies remain of some of the older titles in this series and a number are now entirely sold out. Since 1997 thirty new titles have been issued with more in preparation.


---
No. 16. The Paradoxical Emblems
of D. A. Freher.
Sorry, the edition is now sold out. Some copies may be available from Adam McLean's personal collection. Email adam@alchemywebsite.com for information on availability and price.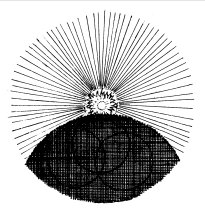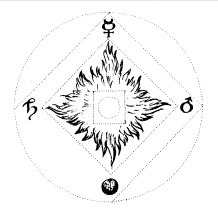 D. A. Freher was one of the most important of those who worked and followed in the stream of mysticism initiated by Jacob Boehme. He had a gift for illustrating mystical ideas in pictorial form, and he applied this to Boehme's work in creating a series of 'Paradoxical Emblems', consisting of 153 emblematic diagrams each bearing a short line of text. Though prepared in the early 18th century for publication, regrettably they never appeared in print. These emblems are a coherent integrated system of interior exercises. Each of these focusses on a simple fundamental spiritual statement, of which Freher gives us the essence in a picture for us to meditate upon. The sequence of 153 emblems begins with Emblem 1 the point everywhere in empty space and the maxim of Hermes Trismegistus "The Center of Centres is everywhere, the Circumference is nowhere", and ends with emblem 152-3 "All things were, are and will Be, out of the One, through One and to One".

Limited edition of 250 copies, signed and numbered. 154 illustrations. 170 pages. 7 by 5 inches (180x126mm) - slightly smaller format from the other Magnum Opus books. Hardbound. 1983 first edition.
Edition now sold out.