HTML Scrolling Menu Css3Menu.com
Magnum Opus Hermetic Sourceworks Series
The Crowning of Nature
Special coloured edition
Sorry, the edition is now sold out. Some copies may be available from Adam McLean's personal collection. Email adam@alchemywebsite.com for information on availability and price.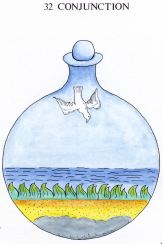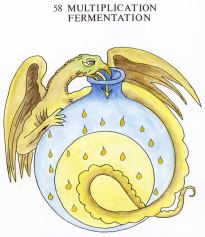 I originally published this book in 1980 as the third in my Magnum Opus series. For the first couple of years I individually hand coloured the 67 illustrations that make up the series as there was no possibility of economic printing in colour at that time. Eventually I ceased colouring the images and issued the rest of the edition with uncoloured illustrations. This edition has been out of print for over 15 years though I still have a small number of unissued copies which I may sell some time in the future. The few copies of the coloured version that find their way onto the secondhand market usually are priced at many hundreds of pounds.

As I now have a high quality colour printer, I have decided to produce a new edition of this book. A few years ago I made new coloured versions of the emblems, in a more subtle style, taking into account more of the manuscript versions. The text of the book is substantially the same as the 1980 edition, with a few small amendments and corrections. My introduction and commentary has been edited a little to reflect my present style of writing on alchemical matters.

A5 leatherbound hardback. 130 pages. 67 coloured images.