HTML Scrolling Menu Css3Menu.com
Magnum Opus Hermetic Sourceworks Series
This series of limited edition hand-bound books by Adam McLean were initially produced between 1979 and 1986. They were never sold through book dealers, but only by direct mail order. Consequently, these books became collectors items, often fetching high prices on the second-hand market. Only a few copies remain of some of the older titles in this series and a number are now entirely sold out. Since 1997 thirty new titles have been issued with more in preparation.





No. 44. Cambriel - Course in Hermetic Philosophy or Alchemy
Translated by Paul Ferguson

In 1829 Louis Paul Francois Cambriel (1784-1850) created a series of nineteen lessons on the philosophy and practice of alchemy. He intended to sell these to a sponsor in order to raise the funding that would allow him to complete the alchemical process. Some years later, in 1843, these were published in Paris. These lessons sum up many of the alchemical ideas current in the mid-nineteenth century, thus dealing with the three principles, the nature of salt, sulphur and mercury, the dry and wet ways, the creation of a foliated earth, the different fires in the work, the hermetic marriage of metals, and many similar themes. Cambriel continually shifts between theory and practice. His nineteen lessons had considerable influence on the emergence of modern French alchemy during the early 20th century, though due to lack of a translation it had little influence on 20th century British and American alchemical circles.
Paul Ferguson's translation has now made this important work available to the English speaking world.
Limited edition of 200 signed and numbered hardbound copies. A5. 110 pages.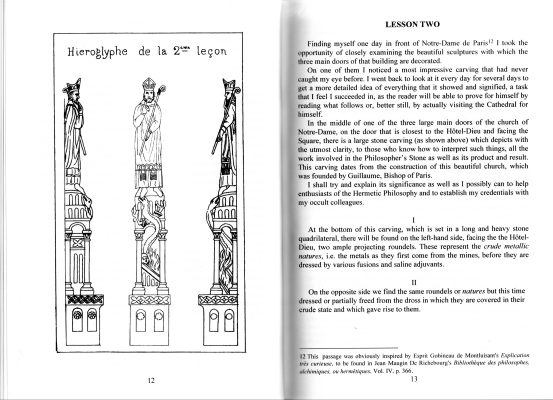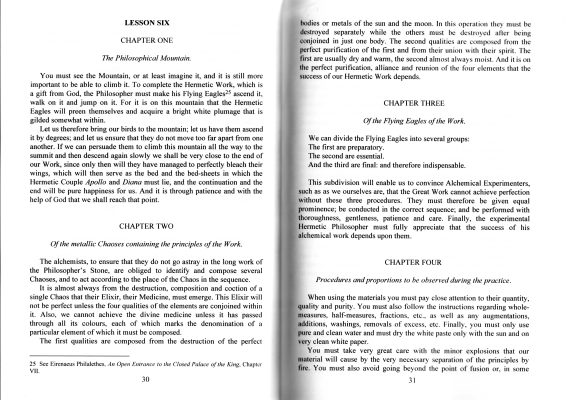 USA and Worldwide
Pay in US Dollars through
your Credit Card or Paypal system
Europe
Pay in Euros through
your Credit Card or Paypal system
UK
Pay in UK Pounds through
your Credit Card or Paypal system
$125
Price includes postage and packing.
€95
Price includes postage and packing.
£70
Price includes postage and packing.