Adam McLean -
Technical painter of museum quality emblematic and alchemical images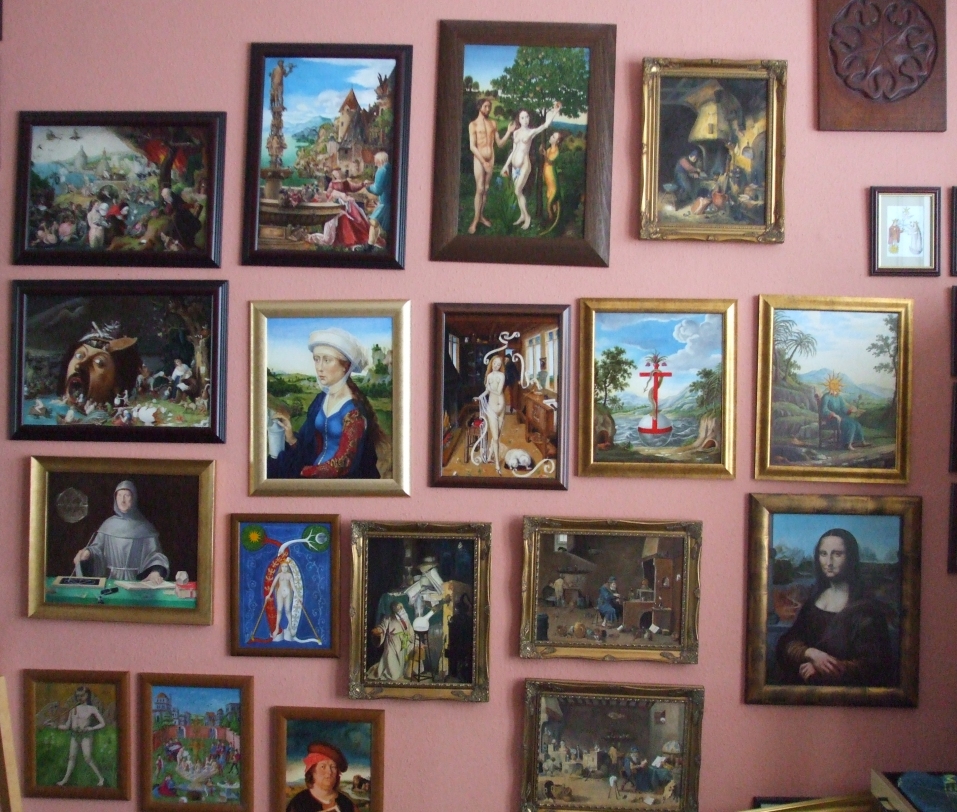 McLean as an artist is not one given up to exploring in a free or indulgent way his own ideas. He works essentially to restore and invigorate traditional emblematic and alchemical imagery. McLean sees his task as an artist is to make modern facsimiles, using the medium of oil paint, of important emblematic and alchemical images from old manuscripts, paintings and books, often restoring the images by removing the flaws that time has wreaked on these old artworks.
These follow the originals very closely and McLean always strives to create a painting that translates the original manuscript painting into the medium of oils. Most of these involve extremely detailed work. From around 2009, as a change from alchemical emblems, he made restored copies of some wonderful paintings from the 15th, 16th and 17th century.
These are not paintings one has to stand well back from and squint to see what they represent, but rather one can stand right up close to appreciate the fine details. Many of these works cannot be merely copied as the originals in the manuscripts have either become damaged, the colours changed through time, or the original drawing having some inadequacies, therefore some works need to be reborn or restored from the original image. He has an especial interest in such manuscripts and has spent much time finding these rare items in libraries and special collections. Many of these marvellous images are totally unknown to most art historians.
In 2009 he decided to expand his output with some wonderful paintings from the 15th, 16th and 17th century.