Project on painting of Alchemical Emblems

When I first saw alchemical emblems back in the 1960's I became immediately engaged and fascinated by these images. In the late 1970's I made some versions of alchemical emblems in oils. I was not at that time thinking of selling these but merely was interested in exploring this medium but some of these I gave to friends. I still have two of these remaining in my collection.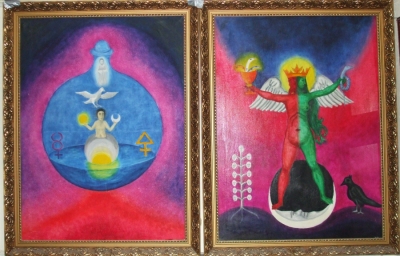 At that time I was extremely poor and could not conceive of ever selling these so I abandoned oil painting for some decades. I wish I had found the time and energy then to work on painting as I am sure I would now have quite a substantial portfolio of material.

In 2000 I returned to painting alchemical emblems in oils. Among the first I tackled were two of the images from the Splendor Solis.


I was also inspired by images from the Bonacina series and painted one of these, the well known Perreal illumination 'Nature chides the misguided alchemist', a wonderful illustration of the alchemical book with seven seals, part of the Ripley Scroll, and a composite image based on the ouroborous.


I sold a number of these to a collector and others to individuals.
In 2002 I found time to work on only a few paintings both of which I was commissioned to make. One was the Black Sun from the Splendor Solis and the other was the Sun from the de Sphaera astronomical manuscript.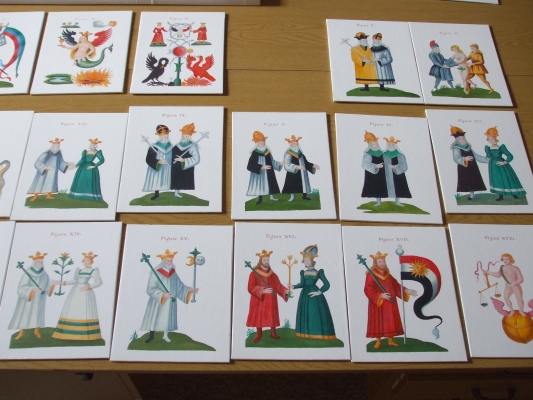 In late 2008 and early 2009 I worked on making facsimiles of the full Bonacina series which I used as illustrations for my edition of the work in the Magnum Opus series.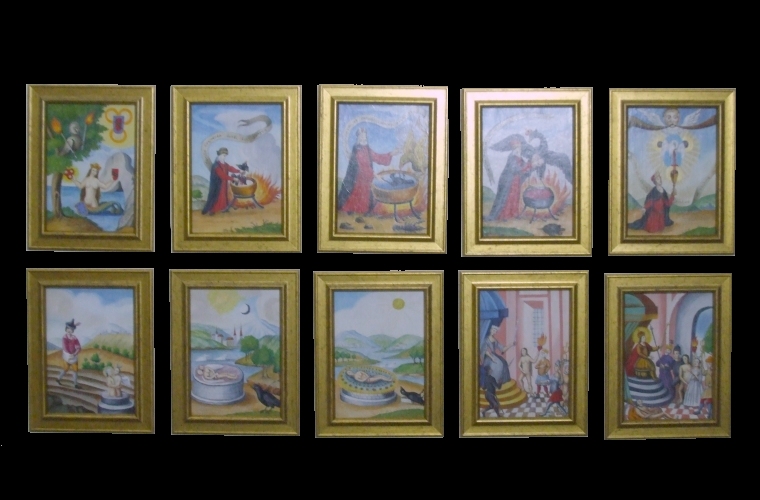 Later in 2009 and into 2010 I made a new version of one of the Splendor Solis images, this from the Nuremberg manuscript, two pieces from the Zoroaster manuscript and a copy of a version of the Buch der heiligen Dreifaltigkeit.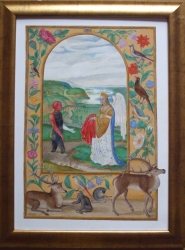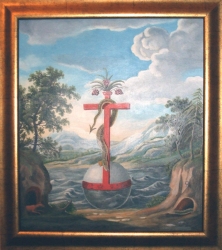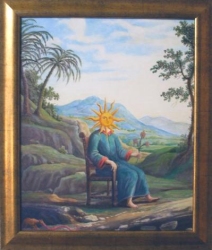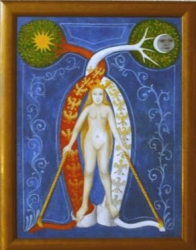 I currently (late 2011) have a number of alchemical emblems still half completed, awaiting my finding time to work on them.