Limited edition Artwork Tarots No 26.
The W.T. Horton Tarot
Created by Koretaka Eguchi.

---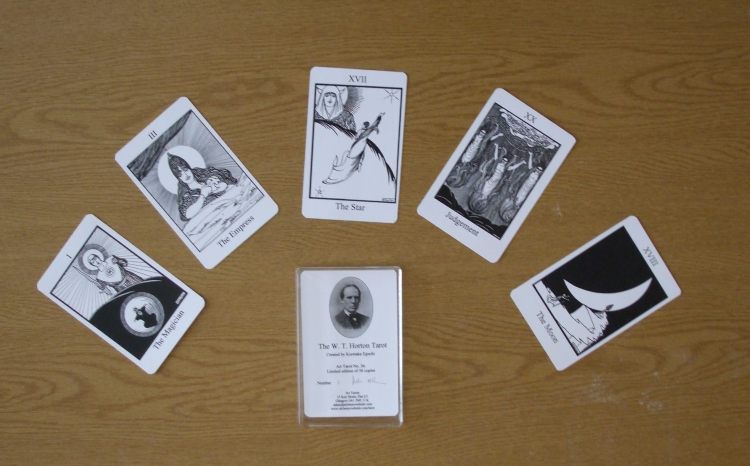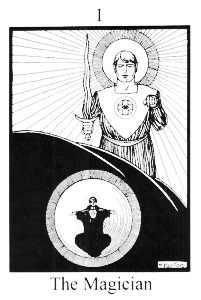 William Thomas Horton (1864-1919) was an artist and mystic, friend of W. B. Yeats, part of the milleau of the Golden Dawn and the various esoteric groups existing in the first decades of the 20th Century. He created many line drawn illustrations for books. A few years ago Koretaka Eguchi was drawn to Horton's illustrations and began collecting books he had illustrated and trying to develop interest in this neglected artist. One day when pondering these, Koretaka Eguchi realised that, as many of these illustrations had imagery that paralleled conventional tarot, it would be relatively easy and not at all artificial to construct a W. T. Horton Tarot, indeed the images fitted the tarot archetypes without requiring reshaping or collaging. Initially, he made these available as images on his web site, but these have now been realised as an actual set of printed cards for the Art Tarot Series.
Limited Edition of 50 copies of which 30 are for sale. Supplied with a 24 page explanatory booklet.


---