Limited edition Artwork Tarots No 2.
Marie-Claude Purro Tarot

---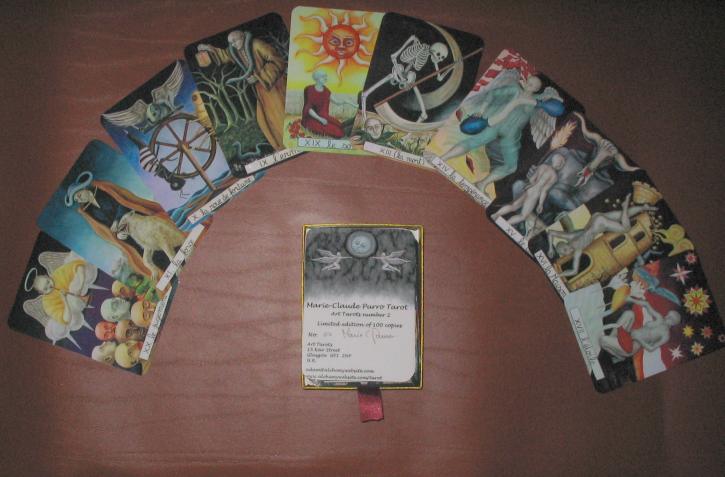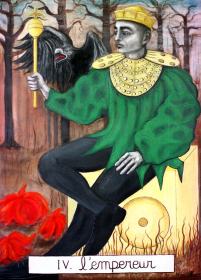 Marie-Claude Purro, a self-taught artist, was born on in 1962 in Fribourg, Switzerland. From 1993 to 1994, she lived in the small town of Praia de Mira, Portugal where she painted the 22 major arcanes of the Tarot. She says: "I studied and understood each arcane before painting it. This is how I found treasures of symbolisms about everyone's daily life, experiences, unhappiness, happiness, fears, power, spirituality; every day, one or more cards, 'appeared' to me according to what I was about to say or do. Each of those 22 cards corresponds to a different feeling, a highly enriching experience."
22 Major arcana deck. Card size 4.2 by 3 inches (105 by 75mm). Signed and numbered by the artist.

Edition fully sold out.


---