The imagery in the Buch der heiligen Dreifaltigkeit

The Buch der heiligen Dreifaltigkeit (Book of the Holy Trinity) is one of the earliest alchemical manuscripts with emblematic illustrations, as well as being the earliest alchemical work written in German. The work seems to have been created around 1410-1419 and a number of manuscripts appeared during the first half of the 15th century. A later revision of the text was created around 1440. Its wonderful imagery later influenced such series as the Rosarium philosophorum (1550). The early manuscripts are:-

Nuremberg, Germanisches Nationalmuseum, MS. 80061.
Wolfenbüttel, Herzog-August Bibliothek, codex Guelf. 468 (433 Hemstedt).
Berlin, Kupferstichkabinnett der staatlichen Museen Prussischer Kulturbesitz, MS. 78 A 11.
Munich, Bayerische Staatsbibliothek, CGM. 598.
Wolfenbüttel, Herzog-August Bibliothek, codex Guelf. 188 Blankenburg (W2).
Manchester, John Rylands Library, MS. German 1.
Leiden, University Library, Voss. Chem. F. 29.
Glasgow University Library, MS. Ferguson 4.
Donaueschingen, Hofbibliothek, MS. 811.
Copenhagen, Kongelige Bibliotek, MS. 238.

There are also a number of copies from the late 16th and 17th centuries.
There do not appear to be any significant studies in English of this group of manuscripts, and the work calls out for translation into English. It pursues parallels between alchemy and the death and resurrection of Christ.

---
Here are the forty truly beautiful illustrations from the Munich manuscript. It is important to see the black colour appearing on some of the figures was originally bright silver. As is common in medieval illuminated manuscripts which applied gold and silver leaf to areas of illustartions, while the gold remains radiant, the silver has usually tarnished and become black by exposure to high levels of sulphur in the atmosphere since the industrial revolution.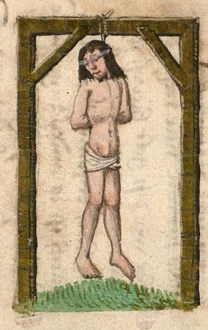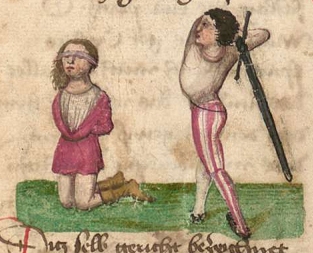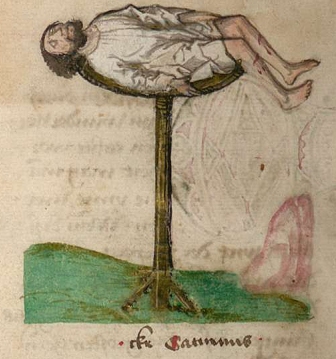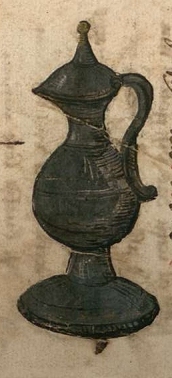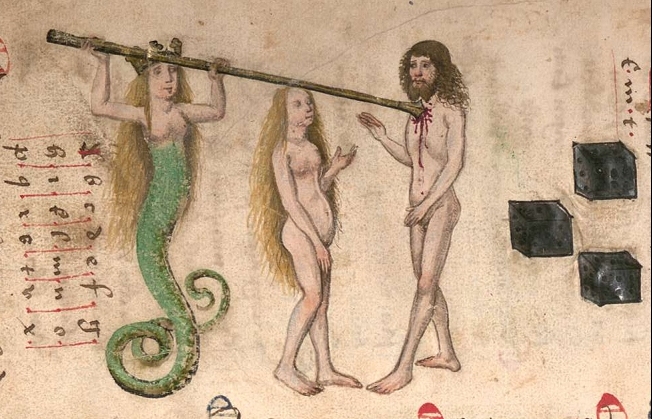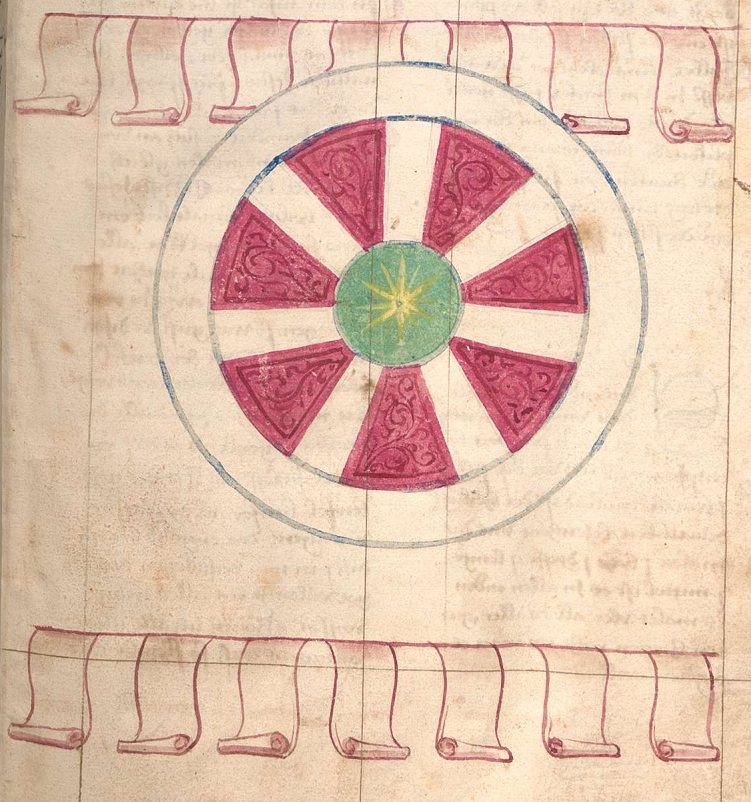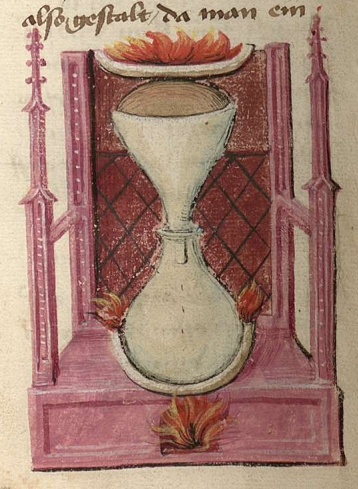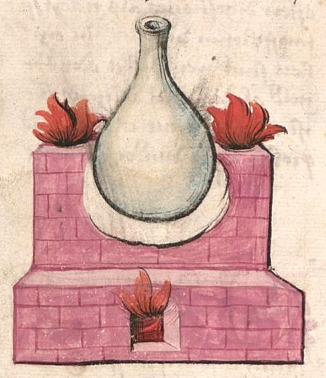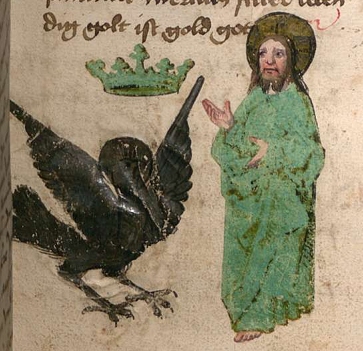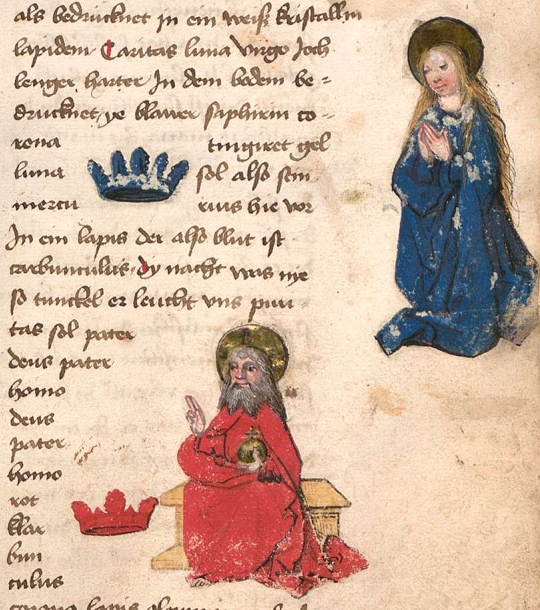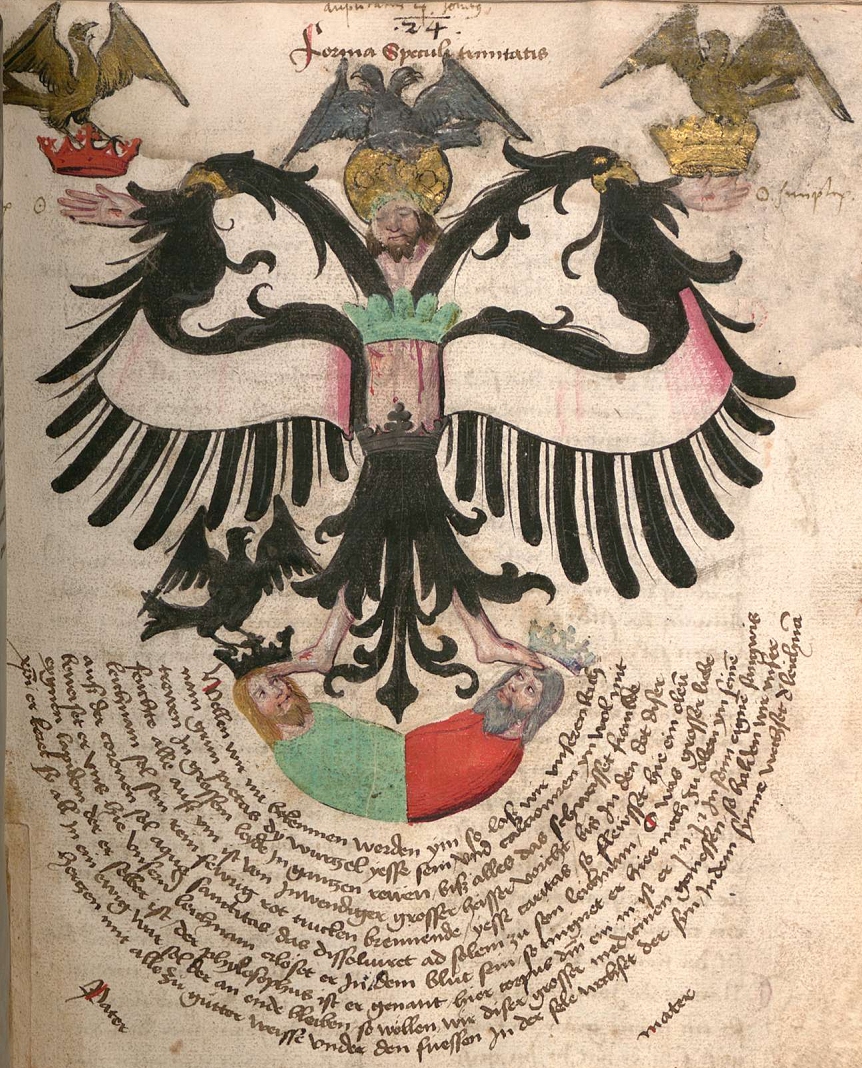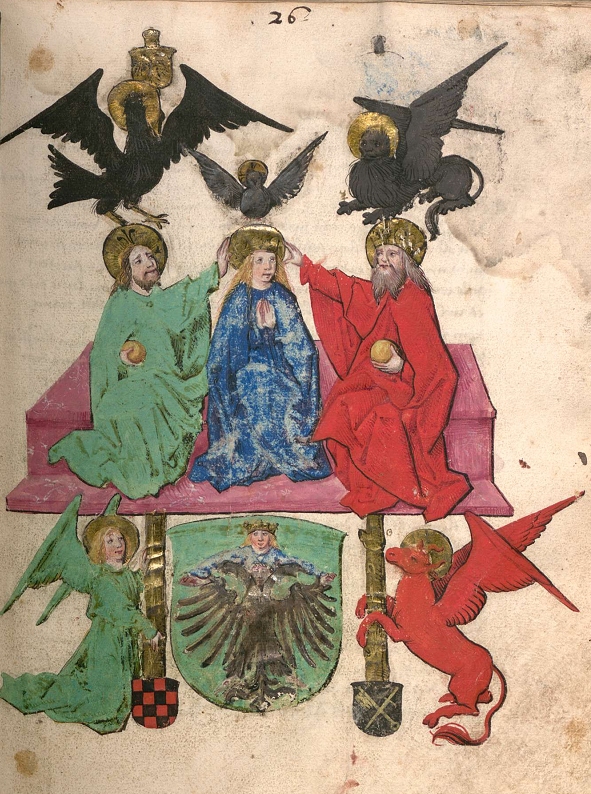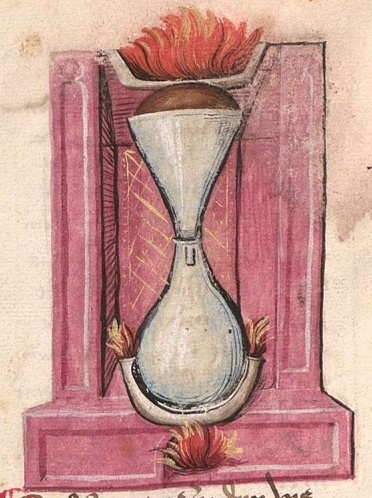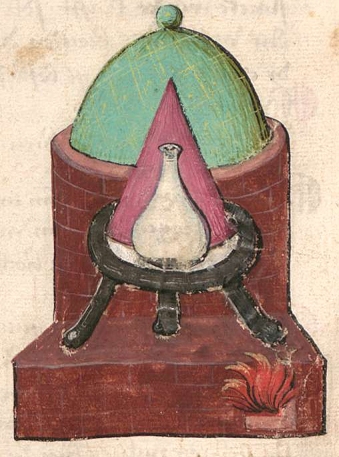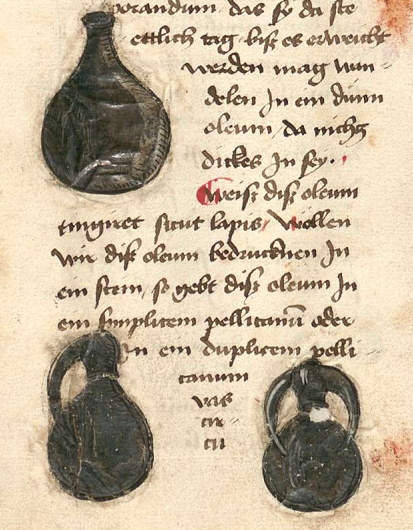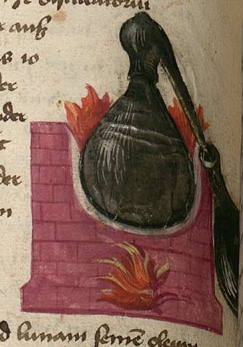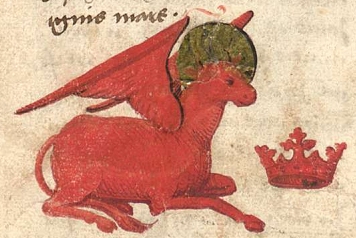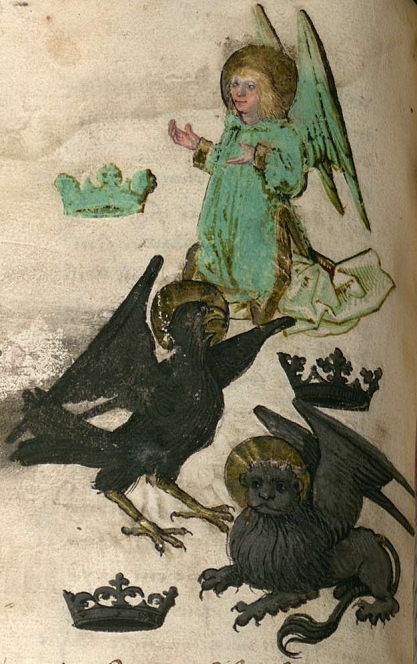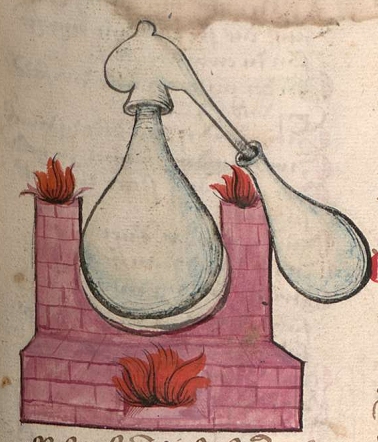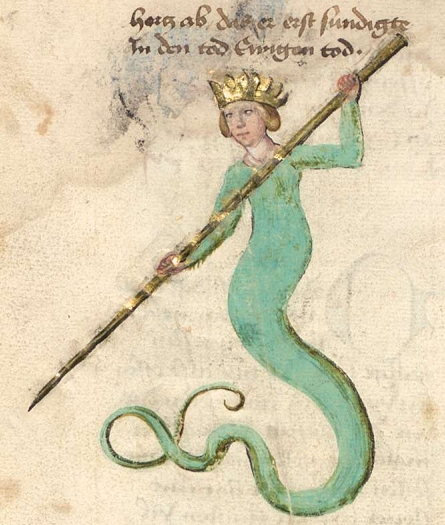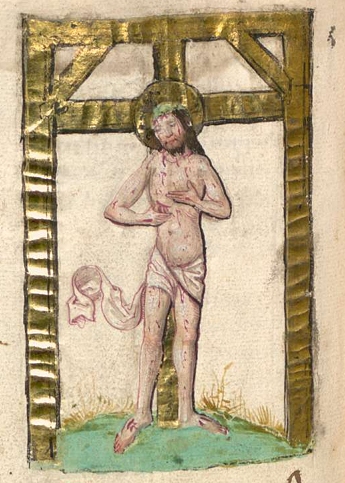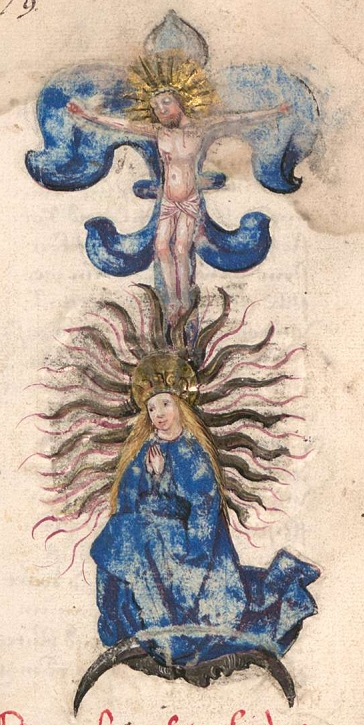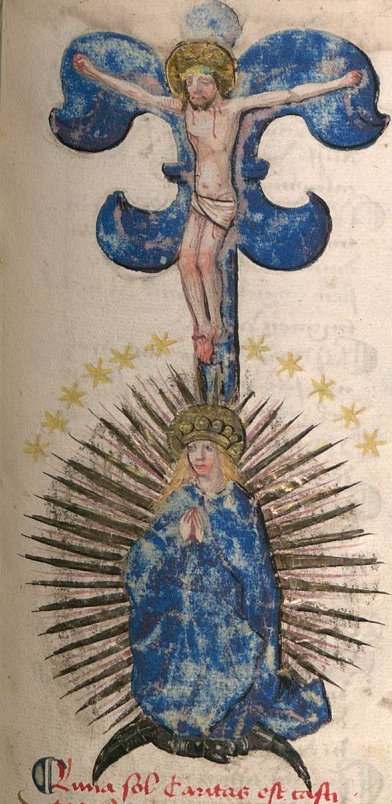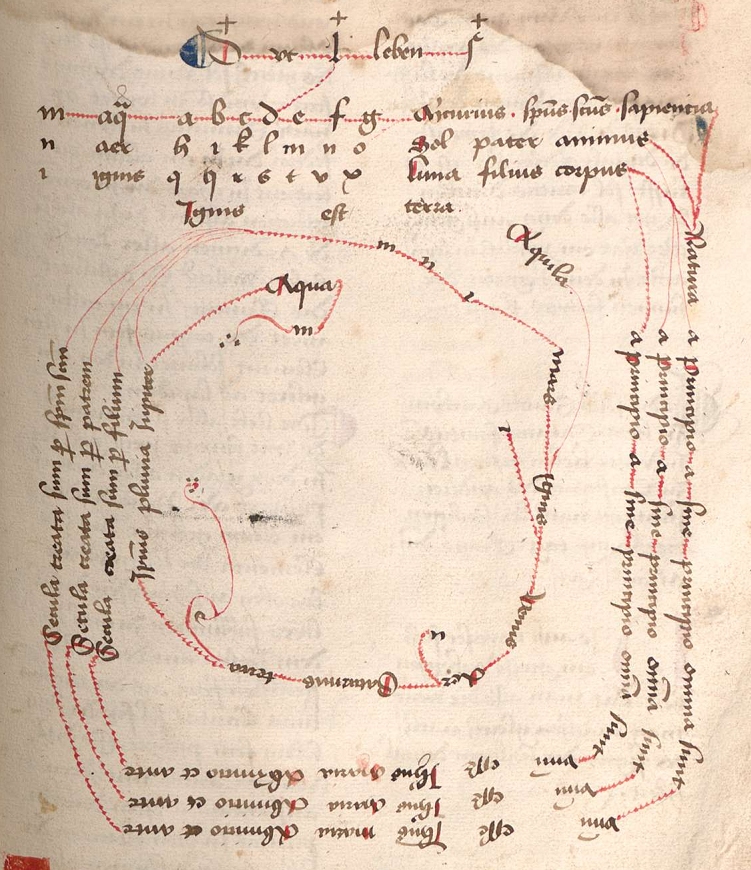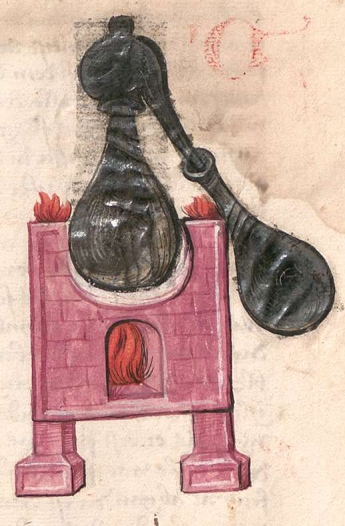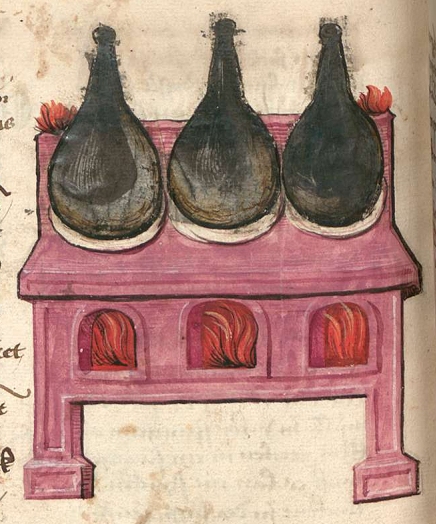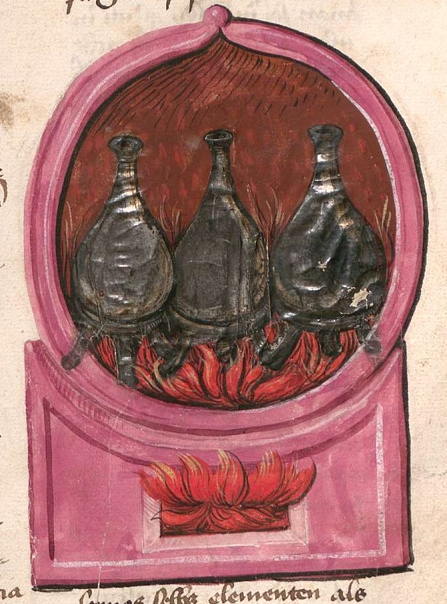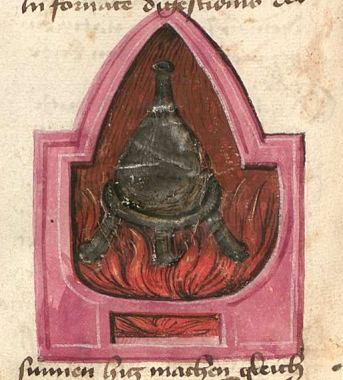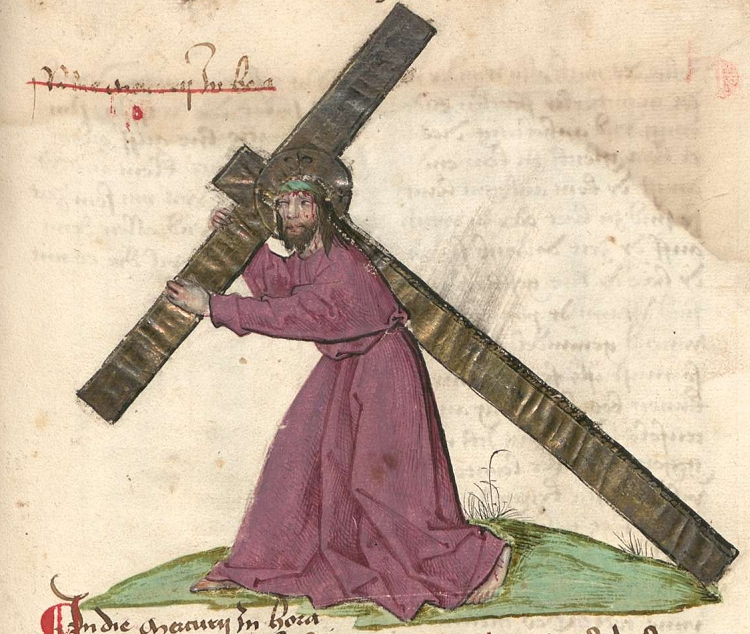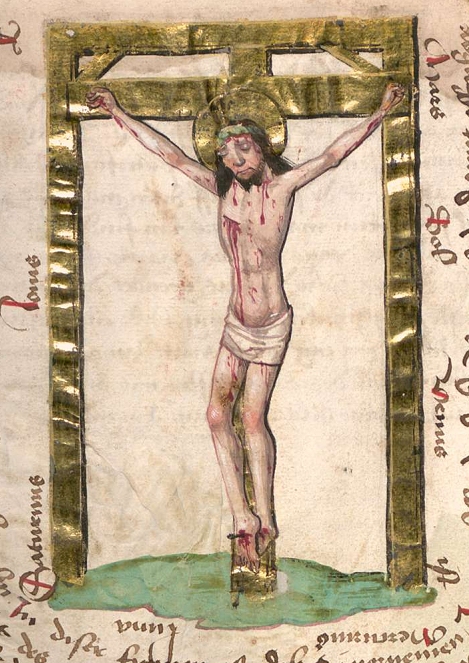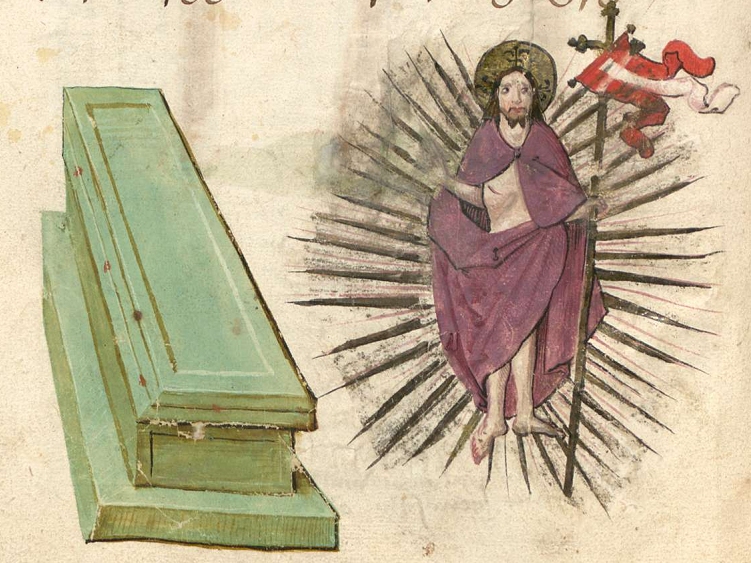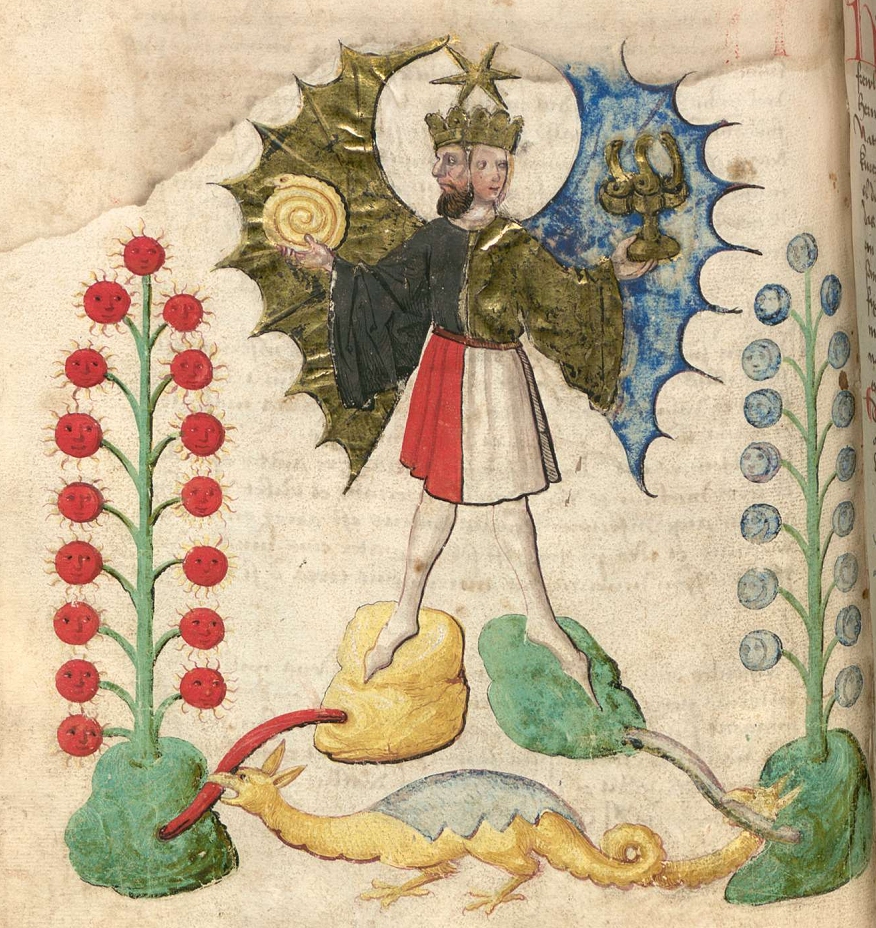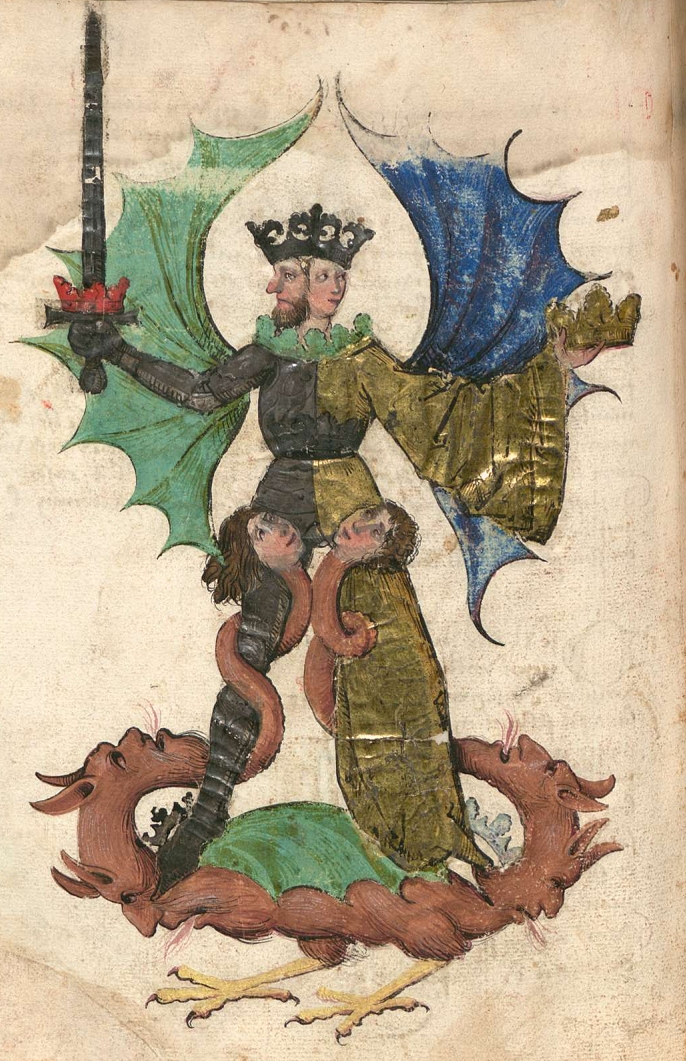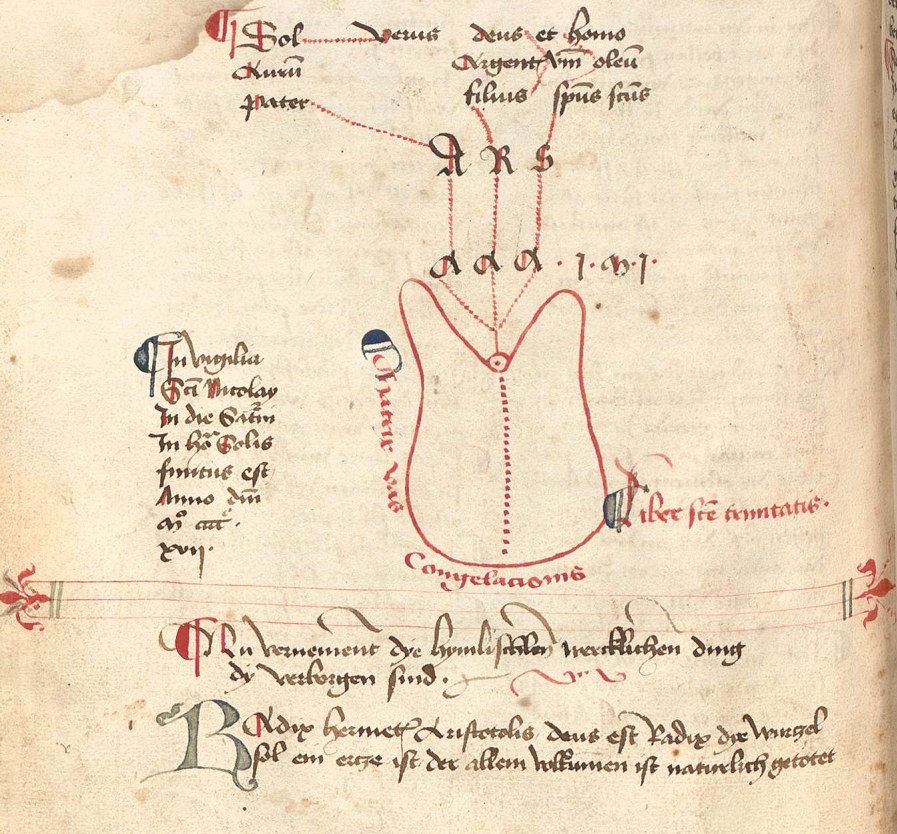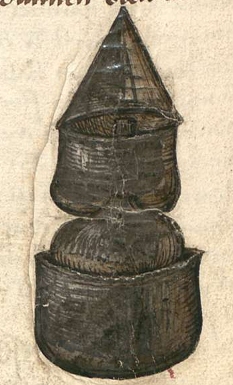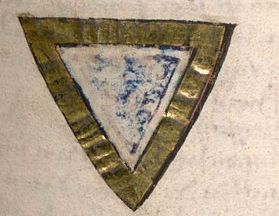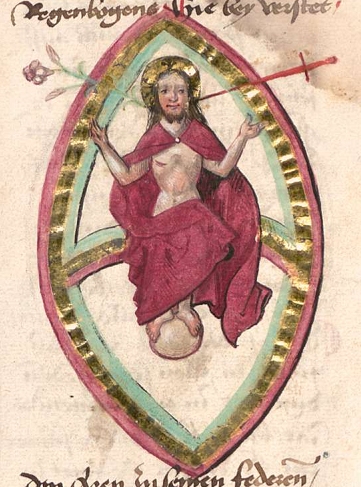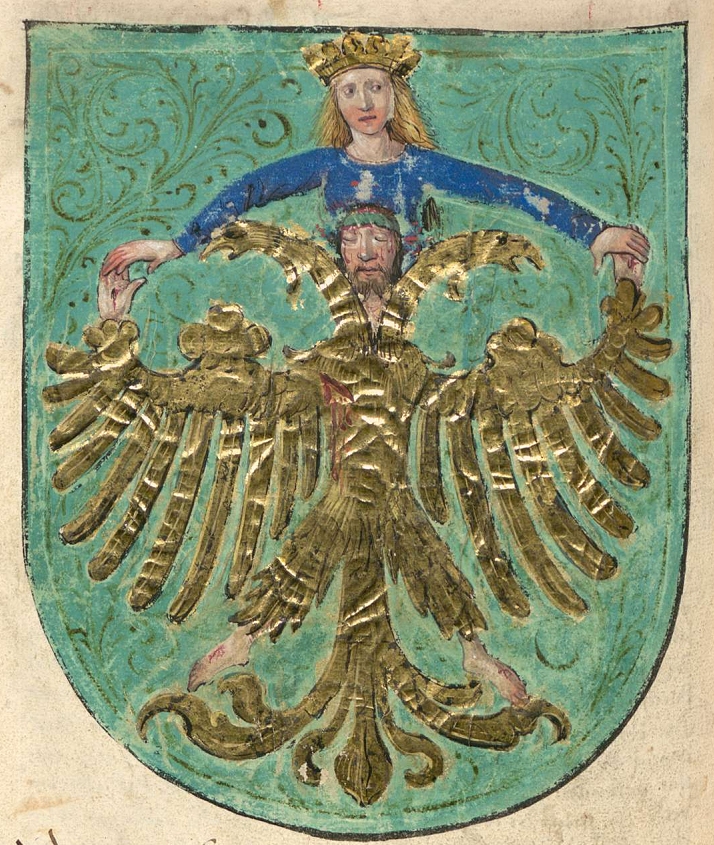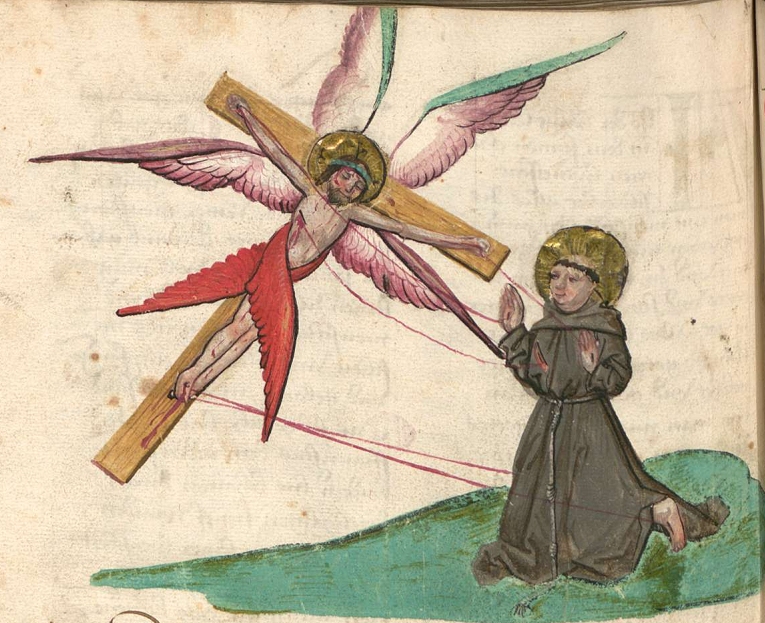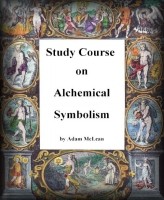 Study Courses
---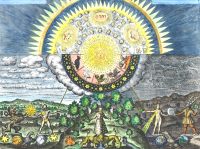 Alchemical, astrological and
emblematic art prints
---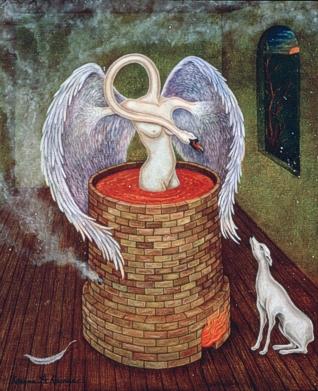 Alchemy and art
---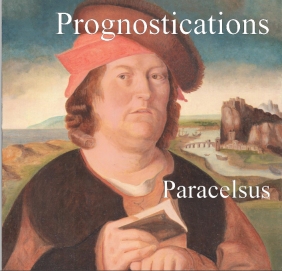 Art books Series
---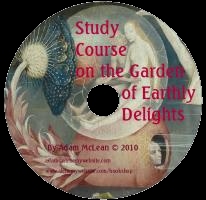 Study course on Bosch's
Garden of Earthly Delights
New Hieronymus Bosch Website